Customers travel from miles around to have their ski boots fitted by the experts at Captains Cabin in Sevenoaks
Publisher and Editor of My Sevenoaks Community Frank Baldwin, who is a keen skier, found the answer to his ski boot problem right on his doorstep
DID you know that ski boots wear out? I certainly didn't. I only discovered this when I visited The Ski Shop Captain's Cabin Sevenoaks, my local ski store, to ask for some advice after my trusty Salomons started to rub away the skin on my ankles last season every time I went skiing.
I assumed because I had them custom-fitted by one of the major wintersports retailers about 10 years ago, they would last me forever. Wrong! It turns out the composition of boots gradually deteriorates and if, for example, you are a seasonaire, your boots will be 'done' after about one season if you ski every week.
For most holiday skiers who only go for a week every season this deterioration is hardly noticeable and in fact your boots may even seem like they are easier to get on and off. But this is because they are gradually getting looser and this in turn will affect how well you can ski.
So, with my Salomons consigned to the bin, it was time for a new pair of boots and another custom-fit. And this highlighted another of my failings. I didn't know I had one of the most experienced boot fitting operations in Southern England right on my doorstep.
Owner Pasq Vece, who runs Captain's Cabin with his wife Naomi, has been working in the ski equipment business for more than 30 years. The couple worked for the previous owners and when they retired Pasq accepted an offer to take over the store. He has now built up his own team of highly experienced and qualified equipment experts and boot fitters.
An ill-fitting pair can make or break a ski holiday. This is especially true when you first start out as you are more likely to hire your equipment in resort (Captain's Cabin also offers a hire service). But beginners, who are usually told by their mates that their boots are bound 'to hurt a bit at first', don't know what they are looking for.
And if they are part of a large group on a tour operator's package deal, they may not get the attention they really need when choosing their  boots at the resort hire shop as staff will be trying to deal with 20 or more skiers and snowboarders at once. If they then suffer a week of pain, they are unlikely to return, and the ski business loses another potential customer.
Many of the larger ski and snowboard retailers offer a boot fitting service but often the smaller independents can provide a more personalised approach. Captain's Cabin in Sevenoaks, Kent is a great example of this. The store has earned such an excellent reputation for its approach to boot fitting that customers travel miles just to use its services and return time and time again.
My new boots were fitted by Sally Redman who started off by asking me to fill out a form about my experience before making a visual assessment of my bare feet. She then took a series of measurements weighted and unweighted (standing up and sitting down).
She asked about my skiing experience, ability, general physical fitness and discussed whether I wanted a comfort, sport or aggressive ski fit before trying me out in a series of different boots – but not the whole boot. I had to stand in just the shell with no inner while Sally examined and checked the space around my ankles. I tried three different makes and we eventually plumped for a pair of Salomon S/Max 120s.
It is also at this point that the boot fitter decides what footbed is needed and how the heel should be aligned.
Nothing is rushed, and the highly personalised service gives you plenty of confidence that the store knows what it is doing. All the Captains Cabin boot fitters, who are Masterfit trained, go on regular courses to update their knowledge of all the latest techniques. This is particularly useful for people who may have very specific individual requirements such a previous injury to one of their feet which has made it a different shape.
After some further questions and checks it was time for my feet to be wrapped in plastic bags together with my footbed inners and then I was asked to sit with my feet up in a Superfeet machine which moulded the footbeds to the shape of my soles.
The footbeds are then assembled into the liner and the boot itself. I see what they feel like in a set of bindings and then I am ready to go. But the service offered by the store does not stop there.
There is no charge for a boot fitting. You only pay for the ski boots and any accessories. Fitted boots come with a Fit Guarantee but Captains Cabin also offers all adjustments, re-moulding, tweaks, and stretches for free for the first three years on any boots bought in store.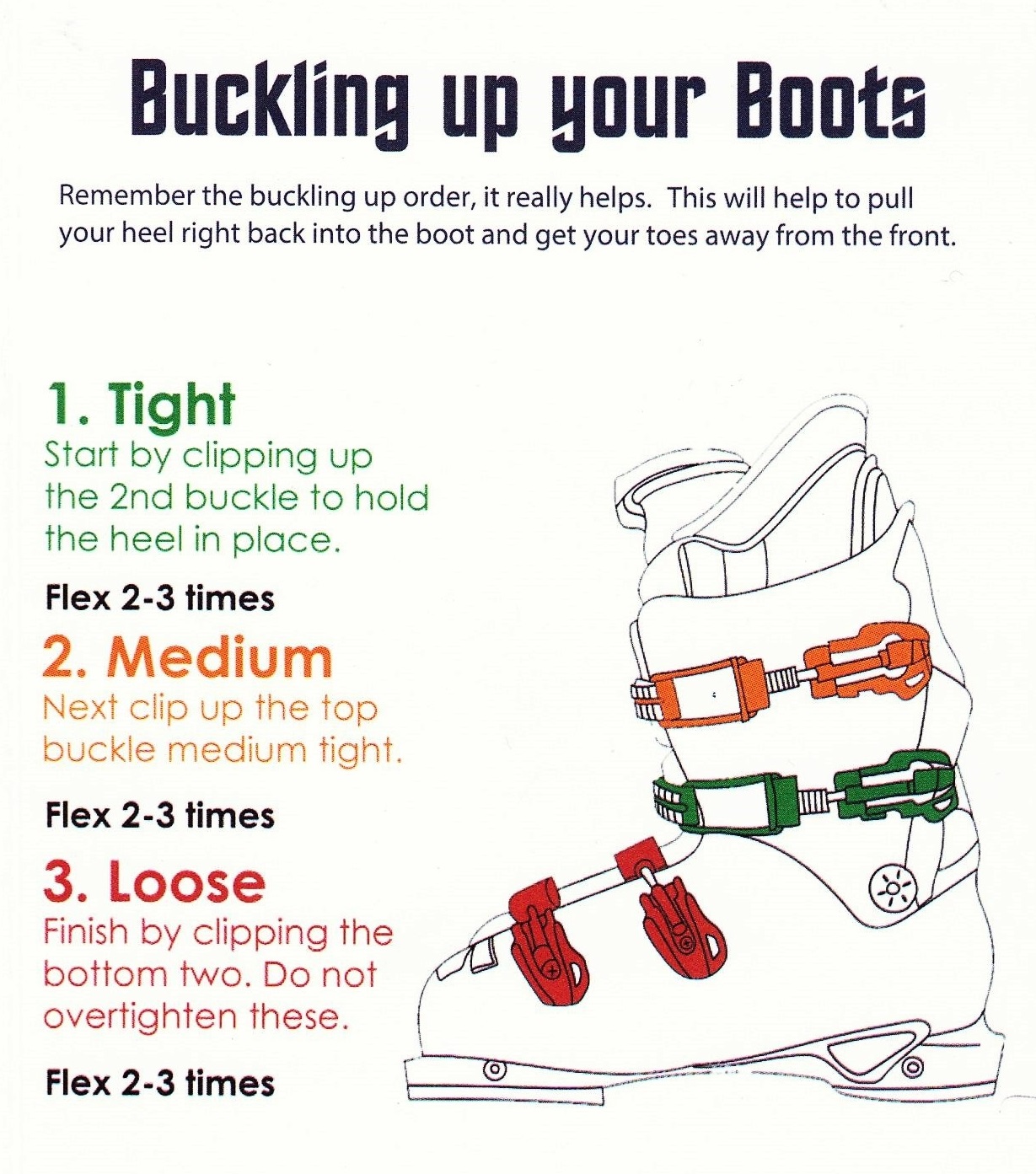 The store has its own oven where boots can be heated up and stretched if required, and if you find yourself with any other niggles many further adjustments can be made.
You are also given a sort of 'Boot Passport' which has all the details about your boots, the guarantee and a guide to the best way to do up your boots – no, I didn't know that either! – plus other handy 'Things to remember' tips.
There are many good reasons to get your boots fitted at Captains Cabin in Sevenoaks but if you want more information go to the store's website at: www.theski-shop.co.uk
Contact info:
Captains Cabin Sevenoaks Ltd
113/117 St Johns Hill
Sevenoaks
Kent
TN13 3PE
T: 01732 464 463
E: sales@theski-shop.co.uk
Mountain Marketing Ltd, the publishers of My Sevenoaks Community, also publish the Skier & Snowboarder magazine. You can see more ski and snowboard news, resort reports, fashion and equipment by going to the magazine's website at :