A Fresh Approach to Accountancy. Introducing Bells
As managing director of a prized female led accountancy firm and dedicated mum, Joanne Bell is a leading example of a modern business woman. Having worked her way up the ranks from the age of 18, Joanne is now a member of the Association of Accounting Technicians. Both credible and caring, she has cultivated an accountancy firm with modern values and a refreshing image. With ambitions to become the first sole director female led accountancy practice to make it into the top 100 hundred firms in the country; Joanne intends not only to set an example to her daughter, but to other women too, in order to demonstrate female capabilities and achievement. 

A breath of fresh air from the usual 'grey man in a grey suit who baffles you with numbers and balance sheets', Joanne was keen to tailor a business that took a different approach entirely.  And that is exactly what she has done. Whilst upholding a professional and efficient approach, staff at Bells also understand their clients on a personal level with a bespoke service that reflects their individual needs. Specialising in a range of services including start-ups, book keeping, VAT returns, personal tax, wealth management, company secretarial services and payroll, Bells accountants meets the requirements of many clients in a supportive and non pressurising manner, to ensure that their finances flourish and their businesses succeed.
Business success has come in abundance to Joanne since seizing the opportunity to purchase client bases from other accountancies. This has enabled the humble roots of her private work to blossom into the multi site business that it is today. With a total of 5 sites located in Chislehurst, Kenley, Bexley, Eltham and Tonbridge, Joanne anticipates a future practice to open in her home town of Sevenoaks. Already a member of the town's Chamber of Commerce, and working closely with established firms such as Thackray Williams, an opportunity to increase local presence would come as a welcome benefit to Joanne and her business.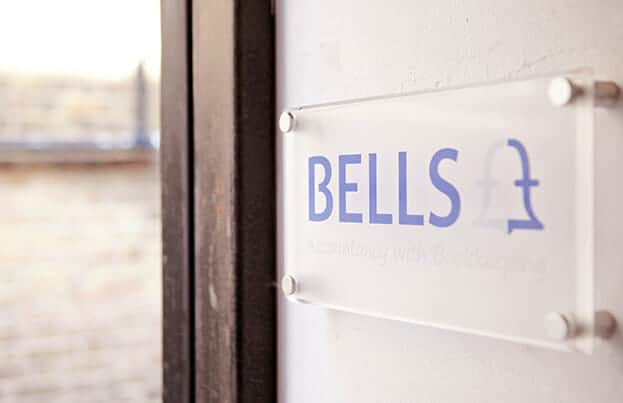 Community in every sense of the word is important to Joanne, and it is an appreciation of unity and cohesion which is not only felt by customers, but her team of 30 staff too. However, with the pandemic having isolated many staff members, it was the absence of office camaraderie that struck a cord the most. Joanne noted in particular that months like january (self-assessment tax return month) were a struggle for staff, given the sofa is a stark contrast from the bustling office. Nevertheless, despite being physically isolated, Joanne ensured that all her staff were taken care of. With regular phone calls and Just Eat vouchers, colleagues were encouraged to schedule lunch together over Zoom to keep the office community spirit alive. 
 Not only did Joanne find it was the welfare and spirit of her staff that needed extra focus during the depths of the pandemic, but also of her clients. With extra pressures placed on the economy, such strain meant bearing the weight of businesses struggling to survive in the uncharted waters of Covid-19. However, despite the losses Covid has caused for many, for Bells it has also brought gains in the form of a stretched client base, resulting in an alternative online service providing a vessel of support. With free webinars on popular topics including, women's wealth, planning for retirement, finances and investment – Joanne's passion and knowledge has proven indispensable in spreading valid information out to the community. To join Joanne's next free webinar all about business funding on the 25th May at 11am-12.30pm,  you can book your place via this link: https://www.eventbrite.co.uk/e/raising-funding-for-your-business-tickets-151946182121
As lockdown is gradually drawing to an end, the future seems bright for many businesses once again. With a prediction of 'green shoots' set to emerge as businesses boom with the re-opening of hospitality, shops and holidays, Joanne's prognosis is as positive as her upbeat and infectious nature.
To contact Bells for your accountancy needs, then get in touch via email: enquiries@bellsaccountants.co.uk or visit their website for more information: bellsaccountants.co.uk