Frozen below -85°C
As a personal trainer, I understand the importance of muscle repair and recovery in order for clients to perform at their best and feel re-energised. This week I had the pleasure of visiting Cryojuvenate in Sevenoaks to experience their Cryo-Chamber. The cutting-edge technology combines extreme cold air which dips to as low as -85°C, in order to offer an innovative, quick, painless and non-invasive treatment to the whole body.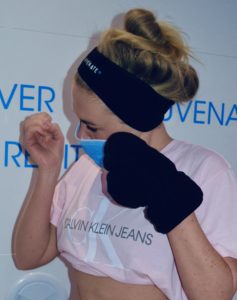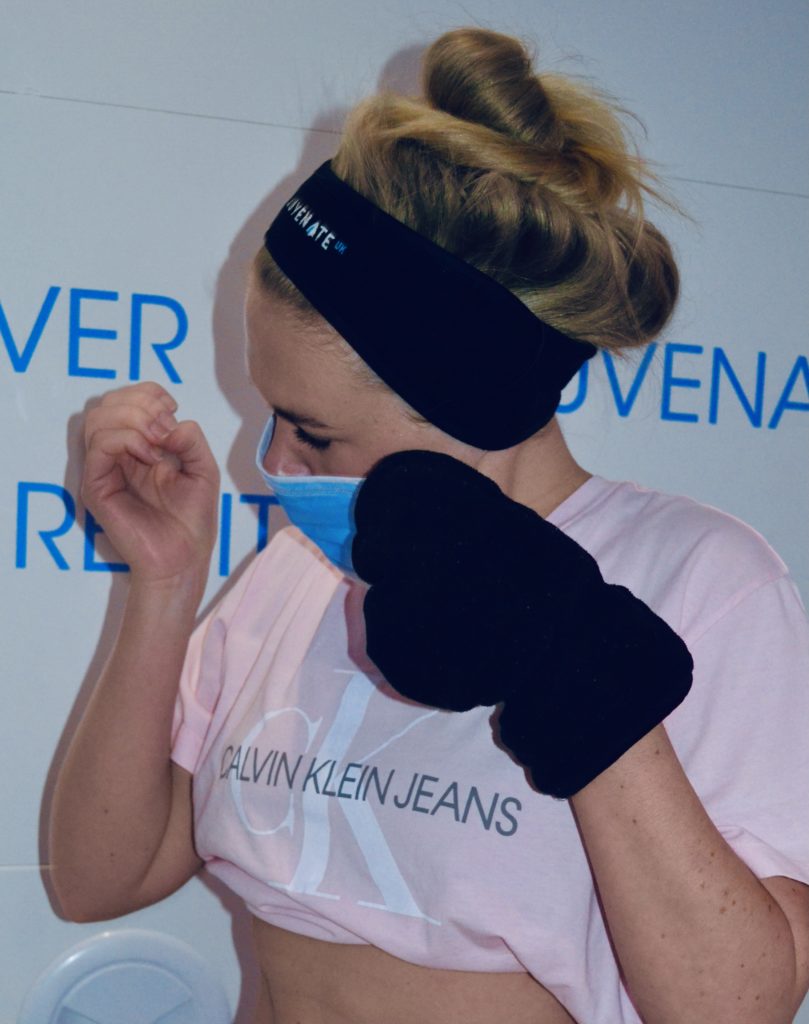 On arrival I was welcomed by founder Ruth Hyde, whose friendly smile instantly put me at
ease. With my thermal gloves, headband, slippers and mask on, I was ready to brace the
deep freeze! From start to finish, the whole experience was pleasantly surprising. Music
played inside the chamber to create a slight distraction from the cold, whilst the digital
timer counted down, therapist Heather manned the door throughout. Providing a
stimulation of the mind and body, as well as helping with the reduction of pain, chronic
inflammation, fatigue and brain fog; having experienced the chamber myself, I can now
appreciate its range of impressive benefits. Within seconds of leaving the chamber, my
body quickly 'thawed', and the frost that coated my hair and eyelashes melted away.
Despite the exposure to such extreme temperatures, I was by no means left shivering, but instead I felt revived and raring to go.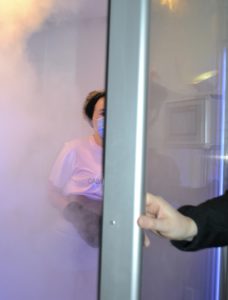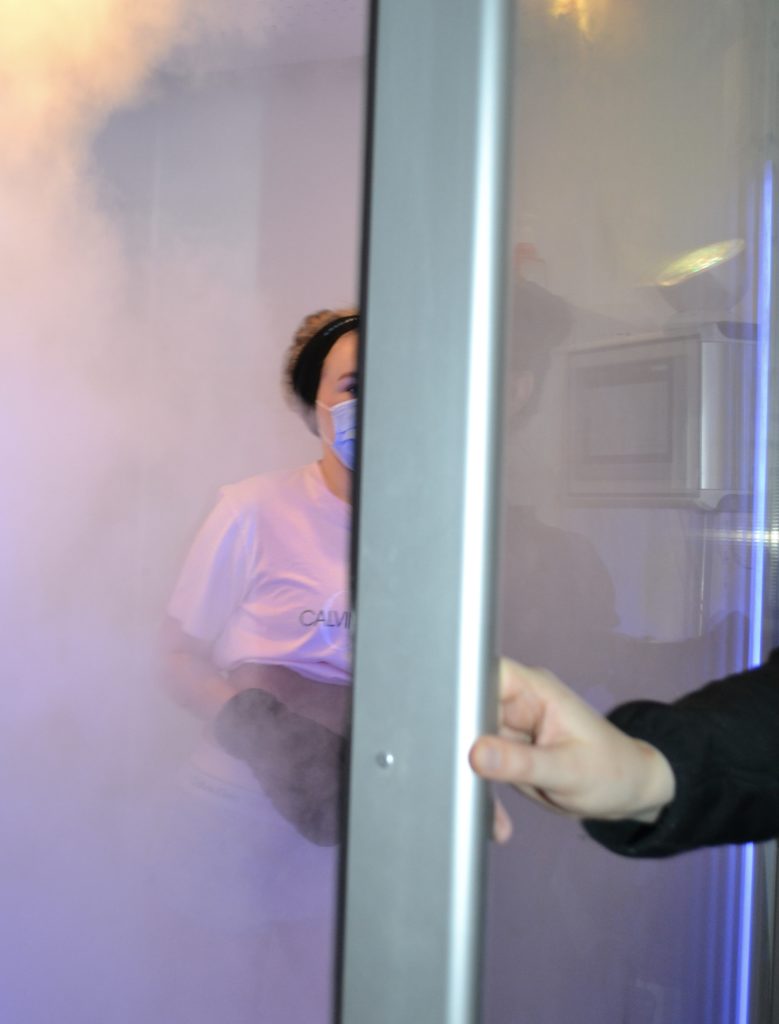 Fortunately, my visit was not over yet! My next stop was the massage table for a deep
tissue sports massage by therapist Heather, who like the rest of the sports therapists, is
qualified and experienced to degree level, having trained at Twickenham rugby grounds.
Restful and relaxing, the treatment was an ideal compliment to the Whole-Body Cryotherapy Chamber. Providing much welcome relief to the tension in my muscles, the restorative massage worked through the deep knots in my shoulders, and will undoubtedly serve me well in improving my range of movement in the gym, and boost post-exercise recovery time.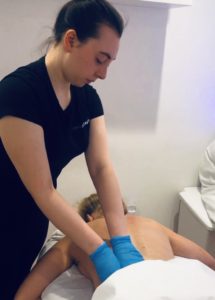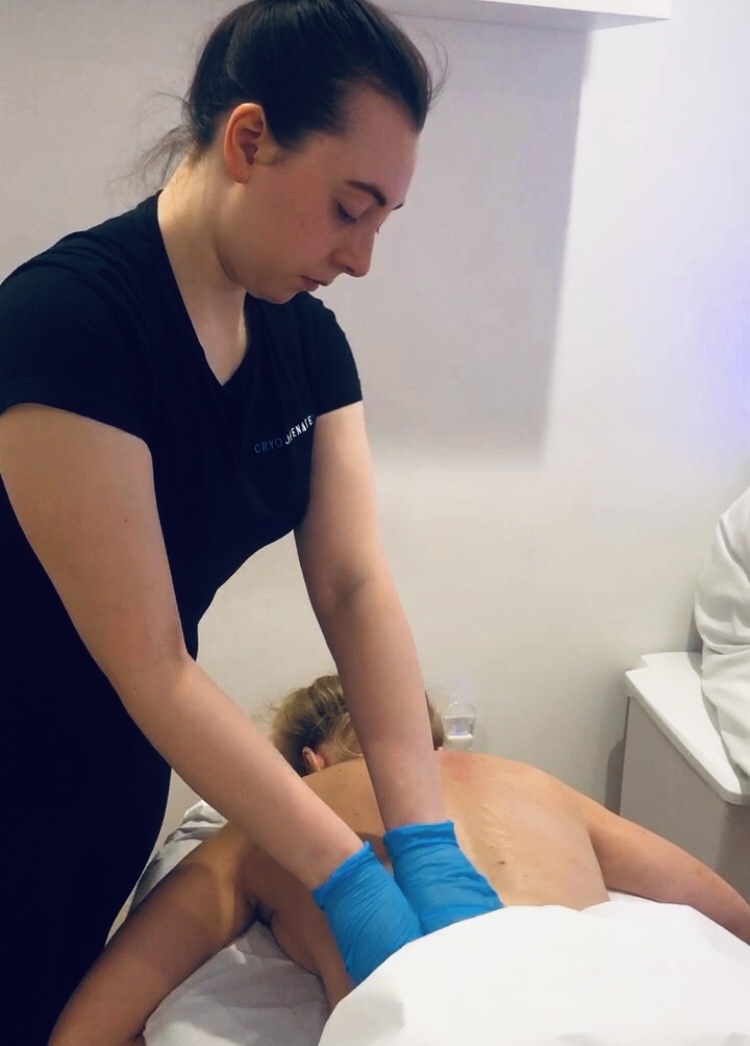 If you're considering whether a visit to Cryojuvenate is the boost you need, then I can absolutely recommend you give it a try. With an extensive list of benefits, as few as three minutes' exposure inside the Whole-Body Chamber can kick start the body's natural healing processes. From increasing the body's blood flow to the muscles, providing a
unique support mechanism to tissue damage, aiding weight loss, anti-ageing, skin disorders, auto-immune disorders, chronic fatigue, to depression and mood disorders. The
list goes on.
What a privilege it is to have this amazing facility in the heart of Sevenoaks. I will certainly be paying Ruth and her skilled team of specialists a visit again soon. For more information on the therapeutic services they offer, then check out their website or drop them an email: contact@cryojuvenate.com